Our team has nearly a century of combined lending experience. During that time we've built the connections and reputation to rank among the best in Nevada at securing funding for home mortgages and commercial real estate projects.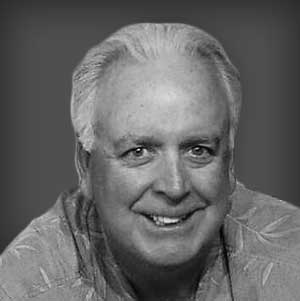 John R. Blackmon
Manager NMLS# 1522085 John Blackmon is the manager and broker of NV Capital Corporation LLC and serves as an expert witness for Real Estate Litigation. Mr. Blackmon was President, CEO, Chairman at Southwest USA Bank, president of Western Thrift and Loan in Reno and founder and director of Angkor Capital Bank in Phnom Penh, Cambodia.Blackmon was the senior credit officer at a number of banks including Community Bank of Nevada, and Nevada Community Bank. John earned an MBA degree from the University of Washington, Michael G. Foster School of business, a BA in economics from Whitman College, and has received graduate degree in commercial banking from Pacific Coast Bankers' Banking School.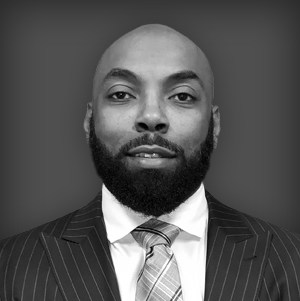 Troy Jameson Freeman
Chief Investment Officer
NMLS# 1448385
Troy Jameson Freeman is the Chief Investment Officer/Business Development Manager for NV Capital Corporation. He brings 23 years of banking, finance, and investment experience to NV Capital. He has been involved in the underwriting, servicing, and placing of funds in over $1.7B worth of loans.
Dedicated and responsive, Troy enjoys developing deep relationships that attest to his client focus and resourcefulness. As the point of client contact for investors and borrowers alike, he works with his team, each of whom brings in-depth knowledge in particular disciplines involving our field. Troy recognizes that the lending climate can entail complex investment/lending decisions for investors and borrowers. He looks to streamline clients' financial lives, so that clients can capitalize on the breadth of opportunities at their disposal, addressing their interests and concerns. He connects investors to borrowers and vice versa while being sensitive to the dynamic and evolving nature of each client's story.
A reliable resource, he works with an accomplished clientele, including corporate business owners, developers, sports and entertainment personalities, doctors and other professionals throughout the United States. Whatever a client's needs, he is relentless in his pursuit of the long-term client well-being, no matter which side of deal they are on.
Steve Brockman
Senior Loan Originator
NMLS# 877921
Steve Brockman brings 30 years of commercial real estate lending experience to NV Capital Corporation. Prior to joining NV Capital, Mr. Brockman was the founder and President of Builder's Capital, Inc., a private-investor mortgage company that financed property throughout Nevada, Arizona and California. At its peak, Builder's Capital managed a $335 million portfolio consisting of 157 loans.
Mr. Brockman also spent four years working for a large bank in Nevada and two years working at a Las Vegas-based home builder. Steve is a graduate of California State University, Chico with degrees in finance and economics.
Steve Spatafore
Mortgage Loan Officer
NMLS# 1845006
Steve Spatafore, the newest member of the NV Capital Corporation Team, grew up in Canton, Ohio, home of the Pro Football Hall of Fame, and arrived in Las Vegas in 1985 to attend the University of Nevada Las Vegas. After graduating with a degree in Finance, Steve spent 2 years in the consumer lending business. In the early 1990's Steve turned his passion for photography into a 27- year career that has chronicled the stellar growth of the fabulous cities of Las Vegas and Henderson.
While building strong relationships with a diverse group of community leaders and industries, like home builders, casino resorts, government, healthcare, sports, entertainment, and nightlife. Steve has provided exceptional customer service to prominent clients such as The University of Nevada Las Vegas Athletic Department, the Las Vegas Convention and Visitors Authority, The City of Las Vegas, The City of Henderson, Cox Communications, Boyd Gaming, the Las Vegas Aviators Baseball Team, and The Southern Nevada Sports Hall of Fame, and will continue to exceed your expectations in servicing your mortgage loan needs as NV Capital Corporations' newest Mortgage Loan Officer.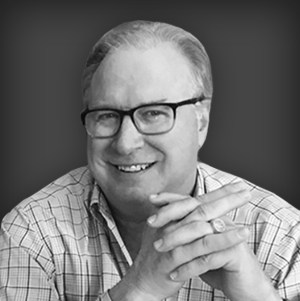 Douglas E. French
Loan Originator
NMLS# 1464582
Doug French worked as a real estate lender for a number of local banks after moving to Las Vegas in 1986. He recently returned to Las Vegas after serving as the president of an economic think tank and writing market commentaries for two financial newsletter companies. In addition to originating loans for NV Capital he works as a consultant for a local developer. 
Doug French has 23 years of lending experience and graduated from UNLV with a Masters in Economics in 1992. He holds a B.A. in finance and economics from Washburn University and is the author of three books, and numerous scholarly and popular articles.